Concorso per scegliere il logo della piattaforma
Partecipanti:
Marcello Campione,
Mara Murri,
Elisa Malinverno,
Giulia Bosio,
Giancarlo Capitani,
Giacomo Ducci,
Valentina Pasquale,
Gloria Campioni
Per conoscere i risultati vai alla pagina dedicata: Concorso logo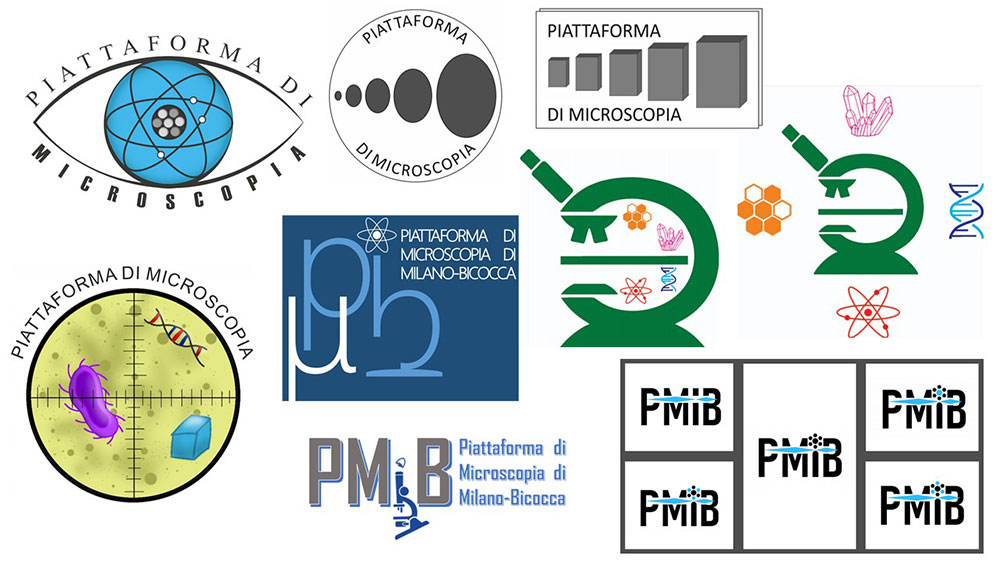 Corso di Microscopia Elettronica per il Dottorato in Scienze Chimiche, Geologiche ed Ambientali
"Scanning and Transmission Electron Microscopy, Principles and Applications"
Scanning and Transmission Electron Microscopy are powerful techniques for the characterization of materials at a very fine scale. They are potentially of interest for all the scientific fields addressed in this Doctoral Course. Exploiting the different signals produced by the electron matter interaction, information on morphology, structure, and composition of solid materials from the micrometre to the nanometre scale is possible. The course will provide with the principles governing electron microscopy, the sample preparation, and the different operational modes available in modern instruments. Some case studies will be presented and practical sessions on the instruments installed at the Platform of Microscopy of Milano-Bicocca are planned.
Maurizio Acciarri (Department of Material Science, University of Milano-Bicocca): Scanning Electron Microscopy in Solid Samples.
Giancarlo Capitani (Department of Earth and Environmental Sciences, University of Milano-Bicocca): Transmission Electron Microscopy in Geology and Material Science.
Paride Mantecca (Department of Earth and Environmental Sciences, University of Milano-Bicocca): Scanning and Transmission Electron Microscopy in Biological Samples.
Il corso vale 2 CFU e si terrà dal 3 al 11 Giugno 2021
Per registrarsi e info: https://elearning.unimib.it/enrol/index.php?id=35048
Piattaforma di Microscopia
La Piattaforma di Microscopia dell'Università Milano-Bicocca è un centro interdipartimentale che riunisce sotto un'unica struttura diversi servizi di microscopia ottica ed elettronica. Sorta nel 2017 per iniziativa dei Dipartimenti di Biotecnologie e Bioscienze, Fisica, Scienze dell'Ambiente e della Terra e di Scienza dei Materiali, la Piattaforma è volta a soddisfare le sempre crescenti esigenze di caratterizzazione di materiali e tessuti biologici a scala submicroscopica.
La Piattaforma comprende due microscopi elettronici a scansione (SEM), due microscopi elettronici a trasmissione (TEM), un microscopio elettronico a scansione con colonna ionica (FIB), un microscopio ottico confocale, e svariati strumenti per la preparazione dei campioni.
La Piattaforma offre i servizi di microscopia ai ricercatori dell'Università degli Studi di Milano-Bicocca, di altre università e centri di ricerca pubblici, ai privati sotto forma di ricerca commissionata, secondo le modalità stabilite da un Regolamento e ai costi previsti da un Tariffario.